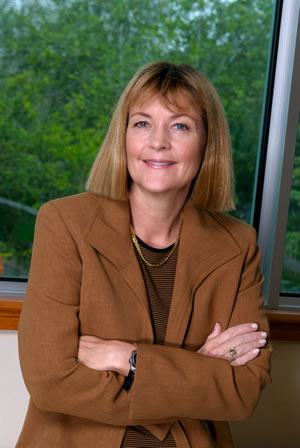 Welcome to the Division of Student Affairs! We are a dynamic, fast-paced division that engages to make a difference for all Hurricanes.
Much of your student experience happens beyond the classroom. So take a step out of your comfort zone and meet someone, learn something, and do something new. It is our differences that bring us together and help us develop. Each of our innovative programs, facilities, and services supports a campus culture of leadership, service, learning, and community.
As an educator, I can attest that student involvement and overall success are connected. Students who are involved on campus, beyond the classroom, get more out of their college experience. Make the most of your college experience. Join a student organization. Explore Greek Life. Volunteer through the Butler Center. Attend an athletic game - you can even find me at them! There are so many wonderful opportunities on our campus, but you have to take the step to become involved.
At the University of Miami, 'Canes care for 'Canes. We are all a part of the UM community and support one another. Don't be afraid to reach out to a fellow student, faculty, or staff member. Please, feel free to contact me at 305-284-4922 or vpsa@miami.edu if you have any questions or just looking to connect.
It's great to be a Miami Hurricane!

Dr. Patricia A. Whitely
Senior Vice President for Student Affairs and Alumni Engagement
---
Biography of Dr. Whitely 
Dr. Patricia A. Whitely began her service as the Senior Vice President for Student Affairs at the University of Miami (UM) in 1997. As of 2023, Dr. Whitely has taken on additional responsibilities to serve as Senior Vice President for Student Affairs and Alumni Engagement. She leads 24 departments and areas that directly provide programs, services, and facilities that better the present and future Miami Hurricane experience. Dr. Whitely has both a passion and skill for crisis management, higher education policy, and leadership. She has provided much-needed compassion, guidance, and expertise for our students, their families, and the entire Hurricane community. An endowed fund dedicated solely to supporting those in crisis was established and honored with her namesake. 
An impactful member of the UM community since 1982, she previously served as the Director of Student Life and various progressive positions within residence halls. Dr. Whitely is known for her willingness to mentor and provide guidance to students and staff alike. She has remained connected to many alumni and families that she supported throughout the time that they spent earning their degrees, making her particularly grateful to dedicate time to Alumni Engagement initiatives. For current students, Dr. Whitely hosts a four-week-long senior reflection seminar for undergraduates, which was based on a capstone class that she participated in with her undergraduate mentor. Dr. Whitely connects her professional practice to theory for future higher education leaders as an adjunct faculty member for the Department of Educational and Psychological Studies in the School of Education.
NASPA, the leading national organization for higher education administrators, elected her as Board Chair in 2014. Dr. Whitely also led the NASPA SERVE Academy, which connects mid-to-senior professionals with leadership curricula and a professional mentor. She engages as a frequent presenter for NASPA annual and topical conferences, including the Alice Manicur Symposium for women aspiring to becoming a vice president for student affairs. She also served on the National Catholic Campus Ministry Association  Executive Board for six years, serving as a link between the board and boots-on-the-ground work at college campuses. 
Dr. Whitely has been honored numerous times for her work by both the University of Miami community and her colleagues. UM Student Government honored her by naming a new award – Patricia A. Whitely Unsung Hero Award - which recognizes an individual whose work to positively impact the community may go unnoticed. Faculty Senate awarded her with the 2017 James W. McLamore Outstanding Service and Leadership Award, which recognizes service above and beyond the call of duty. Dr. Whitely has been recognized nationally by ACPA as a Diamond Honoree in 2002, and by NASPA with the Pillar of the Profession in 2009, the Region III 2012 John Jones Award for Outstanding Performance, the 2013 Scott Goodnight Award for Outstanding Performance as a Senior Student Affairs Officer, and the Fred Turner Award for Outstanding Contributions to Student Affairs in 2020.
Dr. Whitely received her doctoral degree in Higher Education Leadership from the University of Miami, her master's degree in Student Personnel Services from the University of South Carolina, and her bachelor's degree in Business Management and Theology from St. John's University (NY).